PA Bill Number: HB2599
Title: In firearms and other dangerous articles, providing for civil liability of firearm owner for loss or theft.
Description: In firearms and other dangerous articles, providing for civil liability of firearm owner for loss or theft. ...
Last Action:
Last Action Date: Aug 14, 2018
---
---
FOAC 2018 Octoberfest Celebration Gun Bash
Date: October 13, 2018
Doors Open: 1:00 - 7:00 PM
Gun Bash Ticket Donation: $50.00 SOLD OUT
Sample Ticket: click here
General Admission Tickets: $25.00
Ticket includes complimentary food & drinks.
Location: Washington County Fairgrounds
Address: 2151 North Main St., Washington, PA Washington PA, 15301
Latitude: 40.2069349 Longitude: -80.2587864
Door Prize: S&W M&P 15-22 (22LR) donated by Ace Sporting Goods, Inc., must be present to win
Food Provided By: Hugo's Catering 687 National Pike West 412-977-5544
Menu:
Carved Beef
Carved Ham
Honey Glazed Chicken
4 Cheese Mac & Cheese W-Bacon
Pasta W-Marinara
Hot German Potato Salad
Green Beans
Salad
Roles
Desserts Cookies and Cakes
Gun Bash Manager: Leon Baker click to view
About the FOAC Gun Bash
The FOAC gun bash is the premier gun bash in the tri-state area with an unequaled lineup of the highest quality firearms along with the finest food available and is the go to event for all who are interested in a fun afternoon out!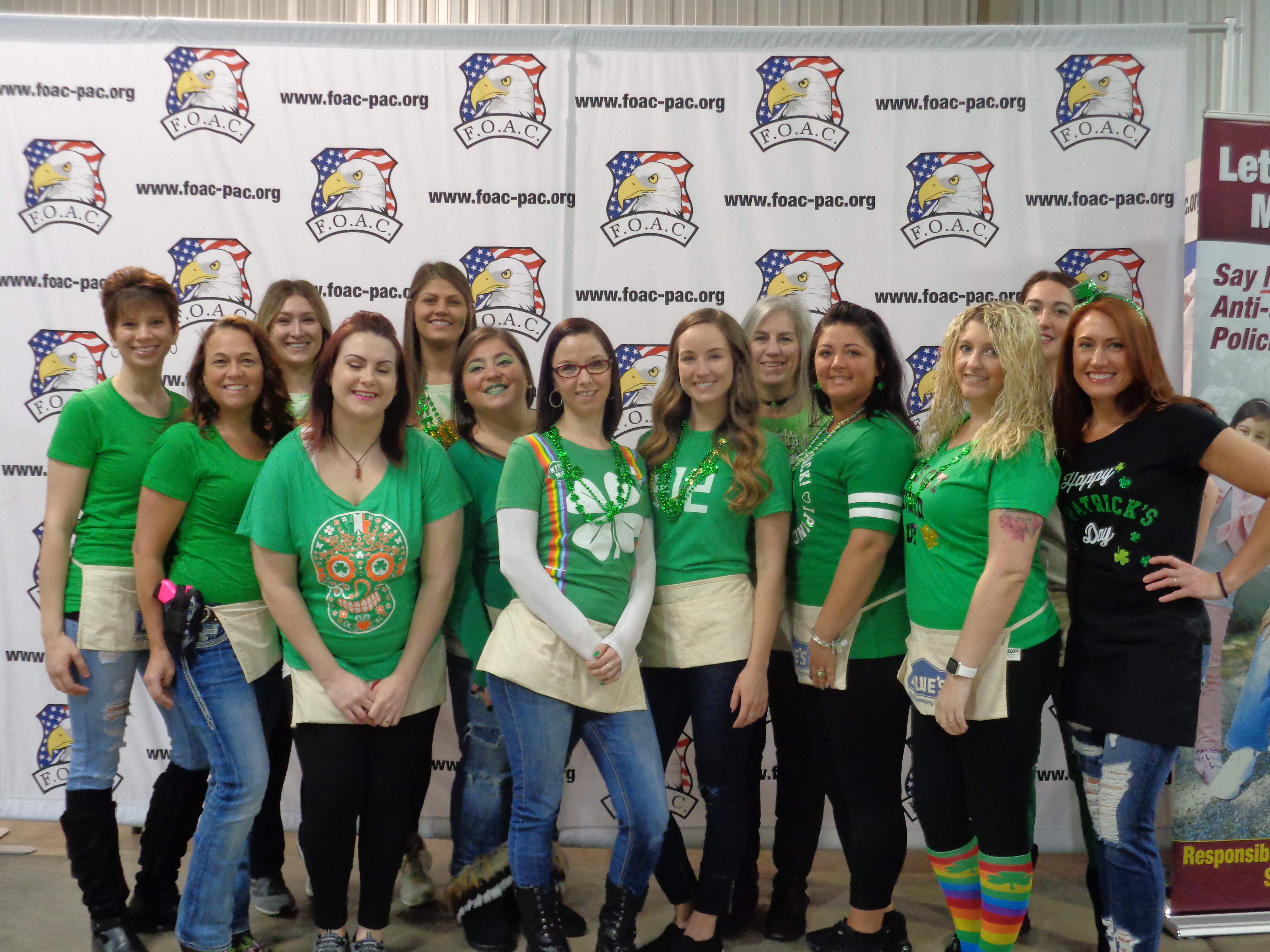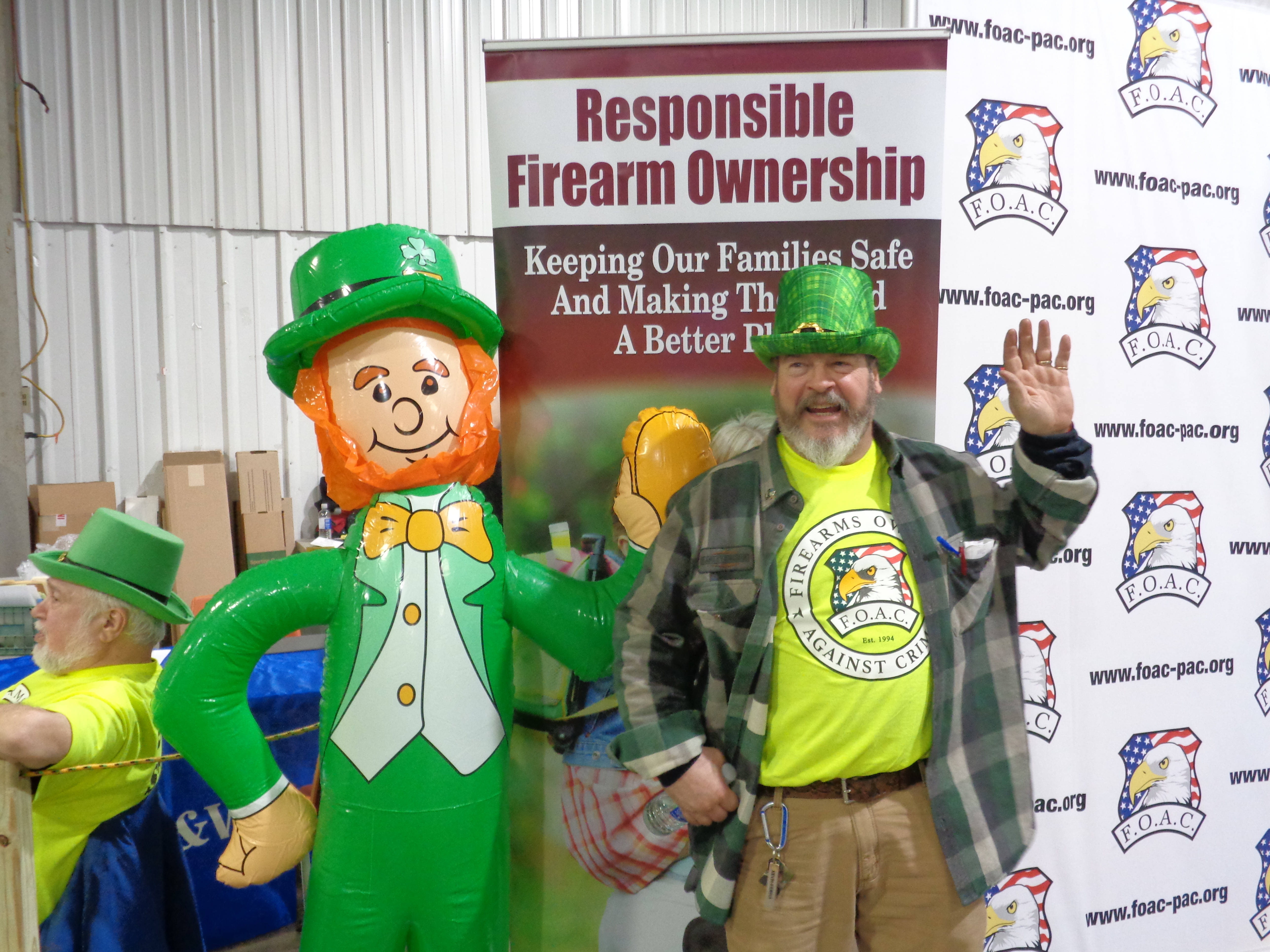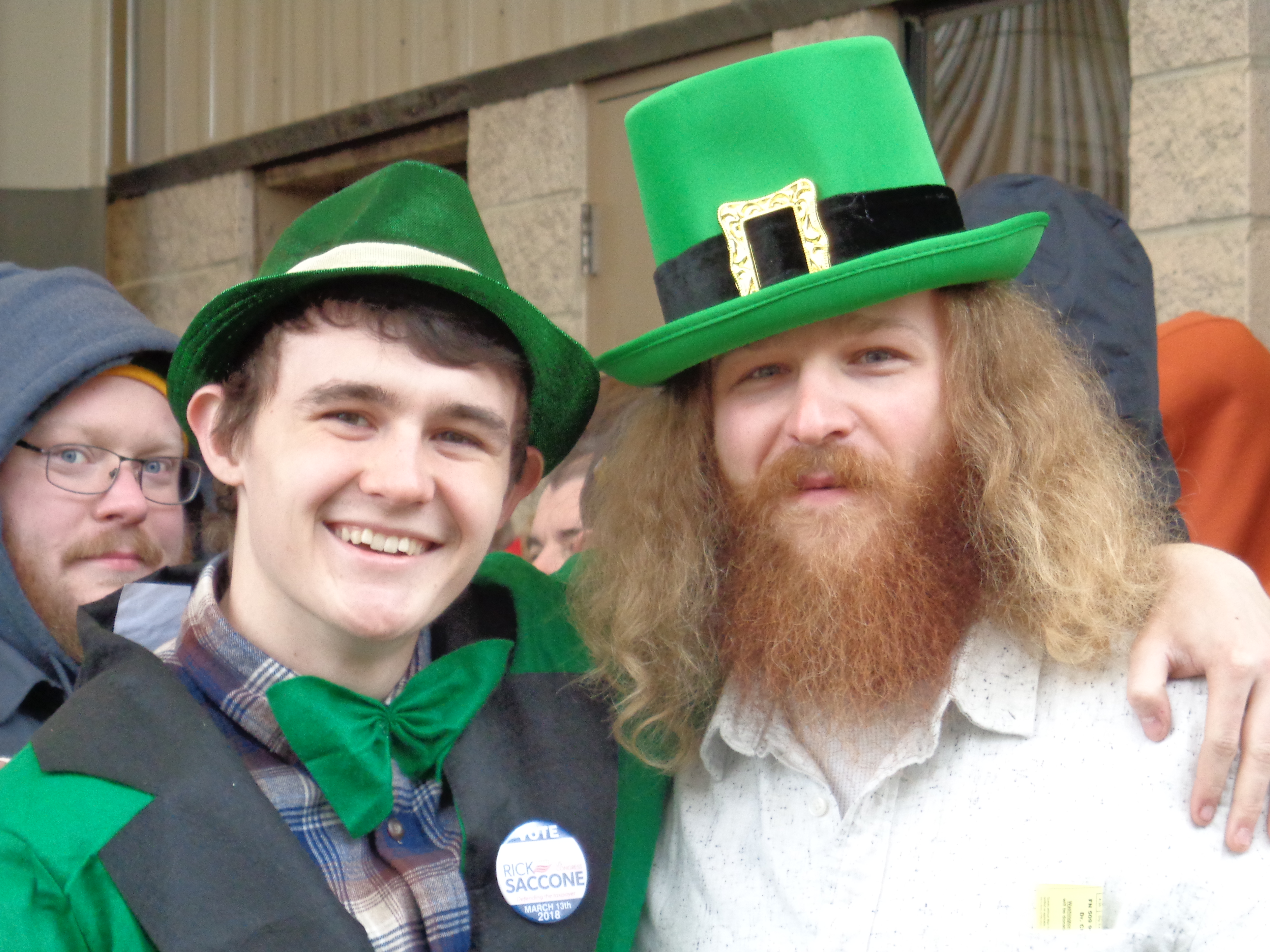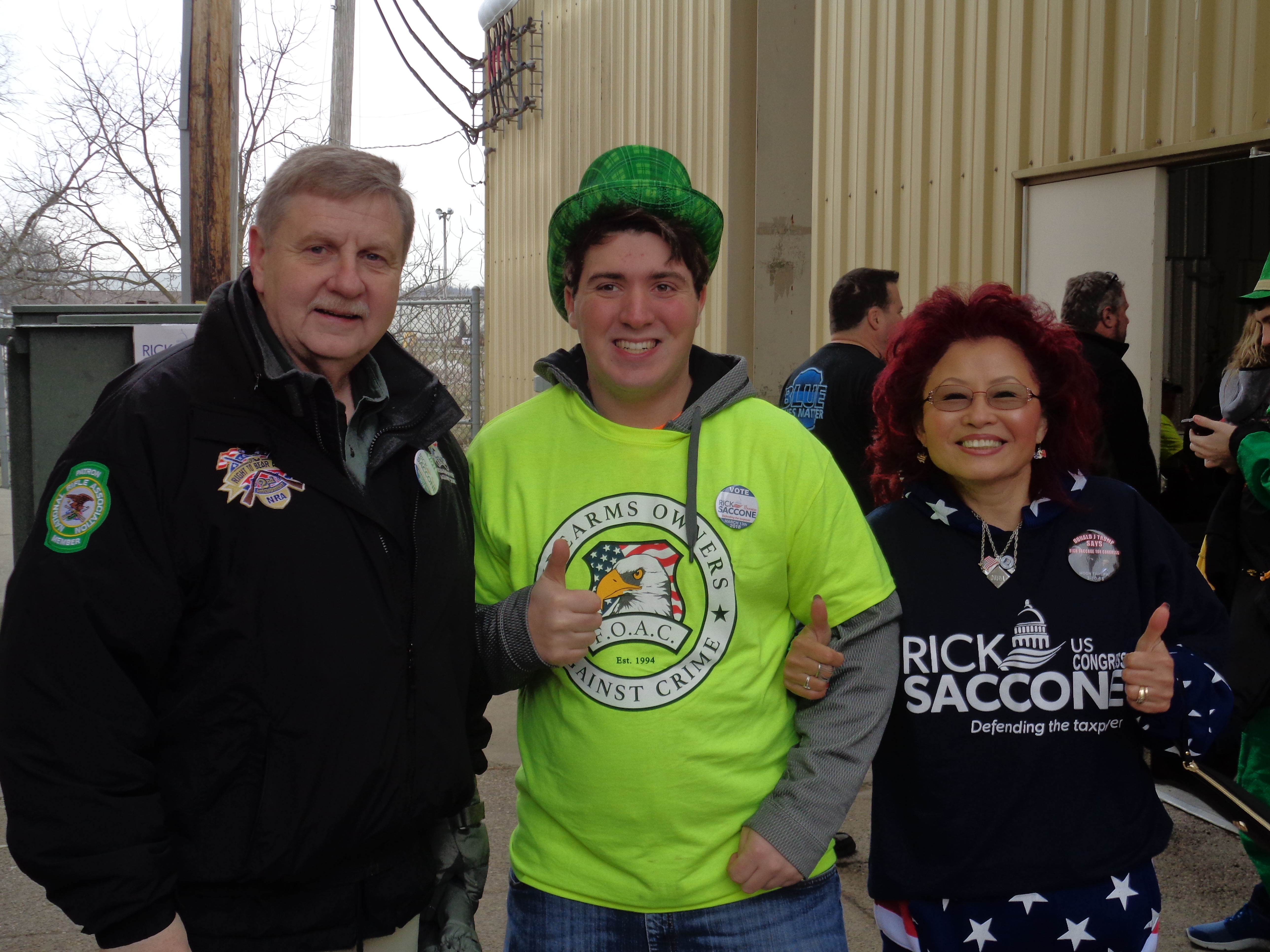 We give away a firearm from the main entry ticket once every 15 minutes! In between those drawings we continuously give away firearms from our choice tables that comprise varying levels of quality firearms from the $2 table to the $3-dollar, $5-dollar and $10 tables. We also have special drawings for our extremely popular Mystery Gun & Mystery gun safe (2 separate drawings) and a variety of other special drawings 'AND' special packages adapted especially for each gun bash.
We also will be holding 'free' tribute drawings, two separate ones, in honor of two categories of exceptional Americans: our military service members (active duty and retired) 'and' law enforcement.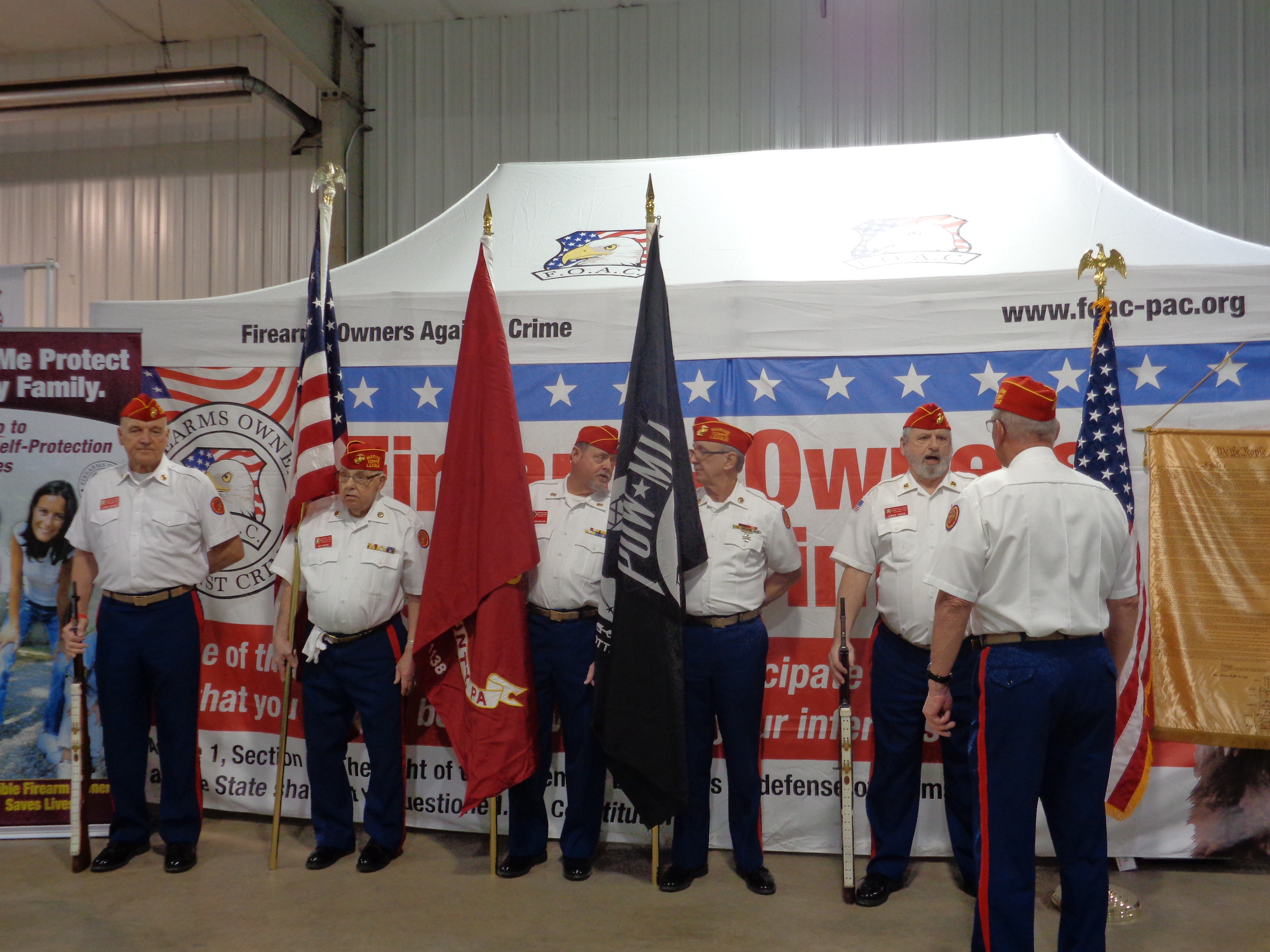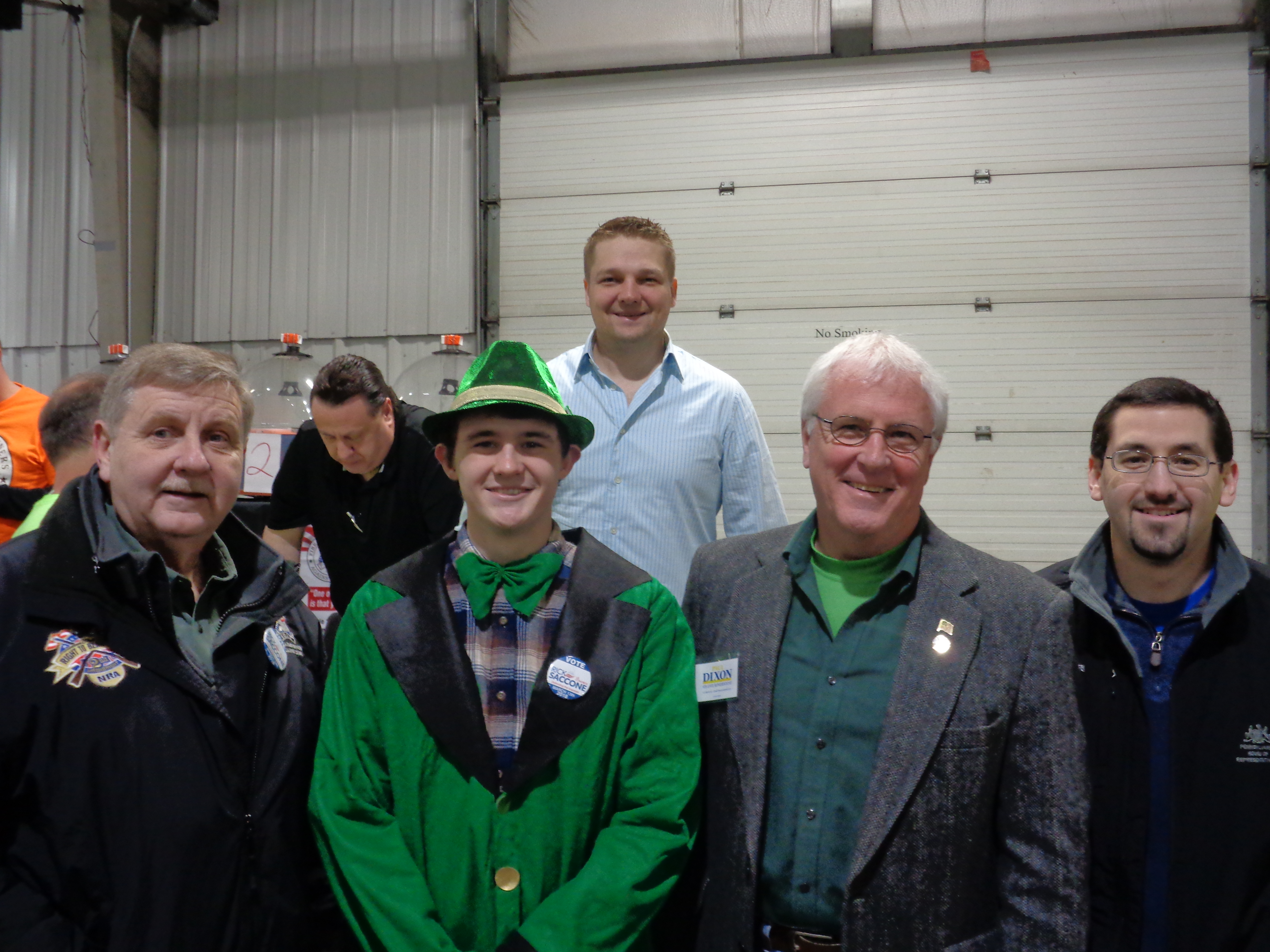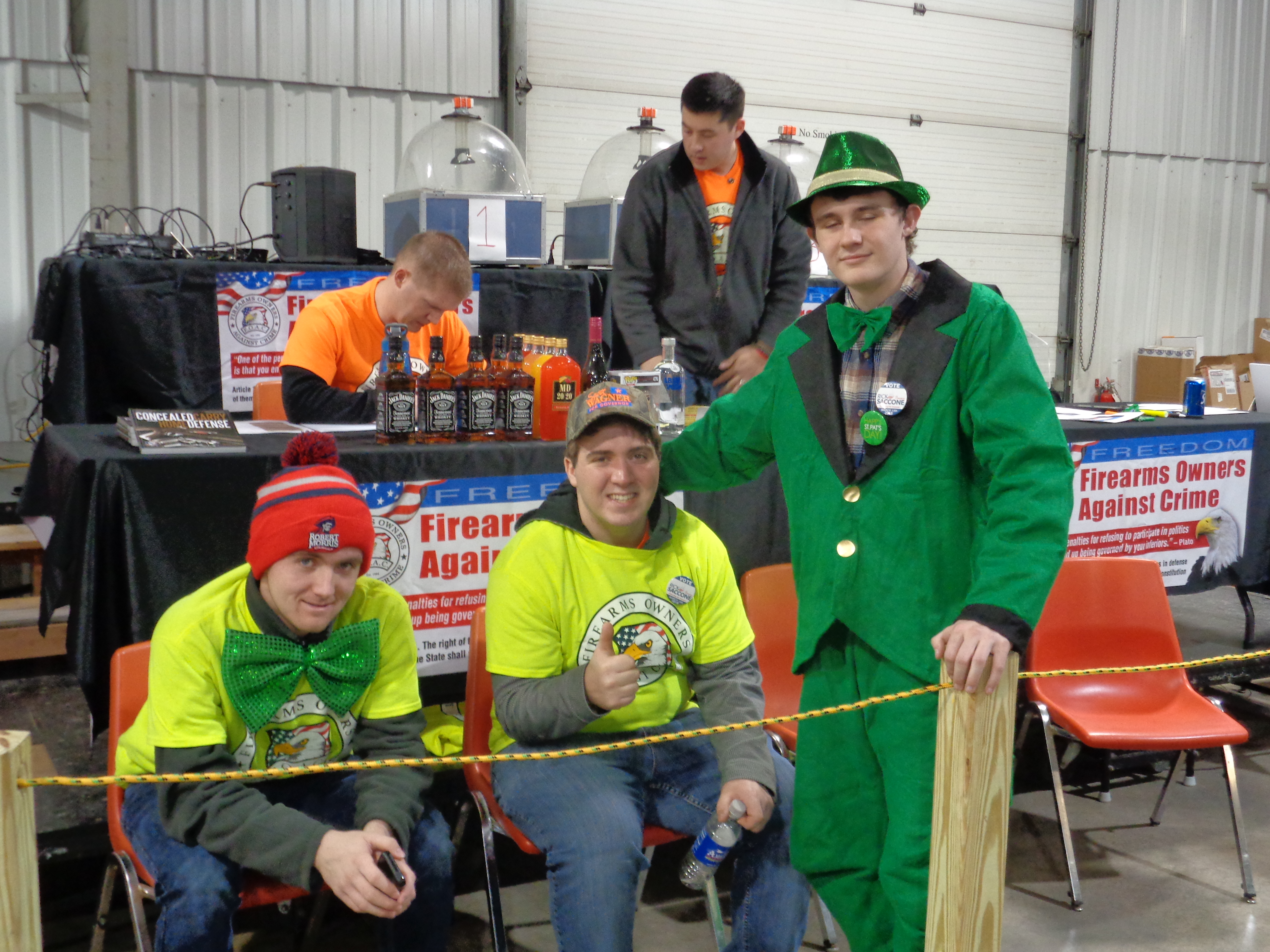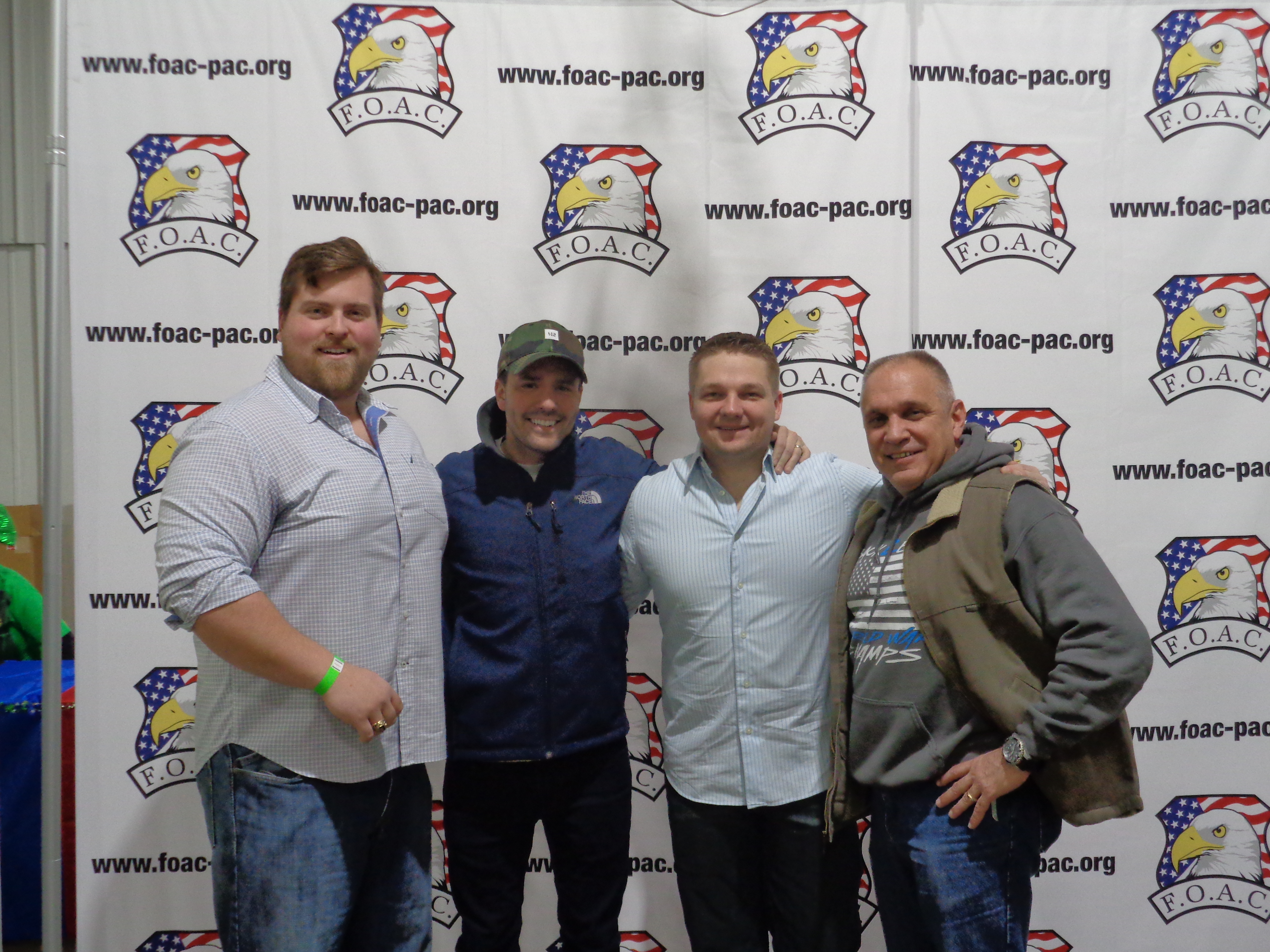 **Early Bird Special Drawing!
We will also be conducting another free special incentive 'Early Bird' drawing for individuals who purchase and turn in their tickets prior to May 28th. The only qualifier is that we must have the tickets 'and' ticket money submitted prior to May 28th so DON'T delay and get your ticket request in early for 'another' chance to win a 'free' gun!
One lucky Early Bird ticket purchaser will win a: #SIG SAUER P320 Compact FDE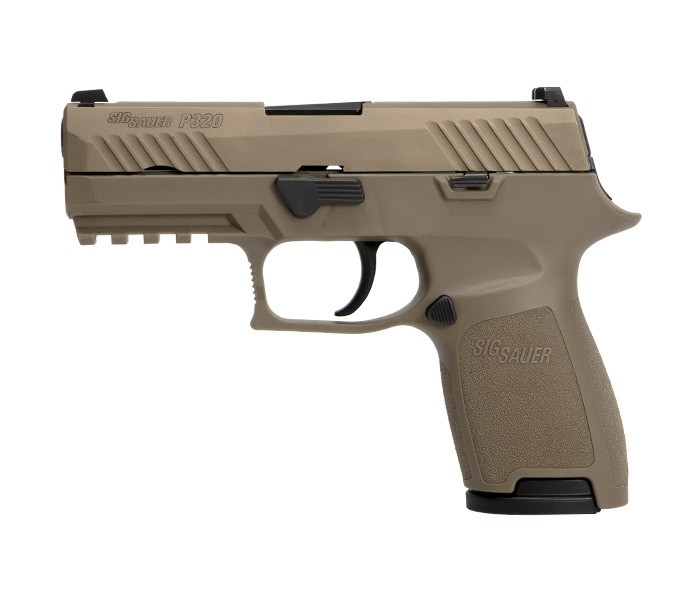 **The Early Bird Winner will receive the above firearm!!
Perhaps the biggest reward for gun owners is one that is unseen - 'funding the fight' to defend our rights! The proceeds from our gun bashes are used in many ways such as helping to elect pro-gun candidates and to protect pro-gun incumbents 'and' to develop and advance initiatives to protect our Constitutional Freedoms with a special emphasis on the Right To Bear Arms. The funding of these efforts can be seen in previous pro-gun legislation that passed and were signed into law on protecting firearm preemption laws and to enhance self-defense through the Castle Doctrine!
**Simtac has graciously agreed to bring, once again, their very well received Firearms Simulator to the FOAC Gun Bash so gun owners can try their skills in simulated lethal force situations! How we train is how we fight so please do 'not' miss this opportunity to experience real world scenarios! We will draw participants for this simulator throughout the day of the Bash. Many thanks to Jeff Seeley!!
We do hope that you will join with us in an afternoon of fun and fellowship! See you there!
(It is important to note that there is a processing/handling charge for each ticket purchased through the website of 5 dollars that has become necessary due to increased bank fees.)
If you would like to provide your suggestions or comments concerning the gun bash please send them by e-mail to: GunBash@foacpac.org
Additional information can also be obtained by e-mailing your request to this address: info@foacpac.org
See you at the WINNERS table!! Good Luck and Thank You for your SUPPORT and COMMITMENT to our shared Freedoms!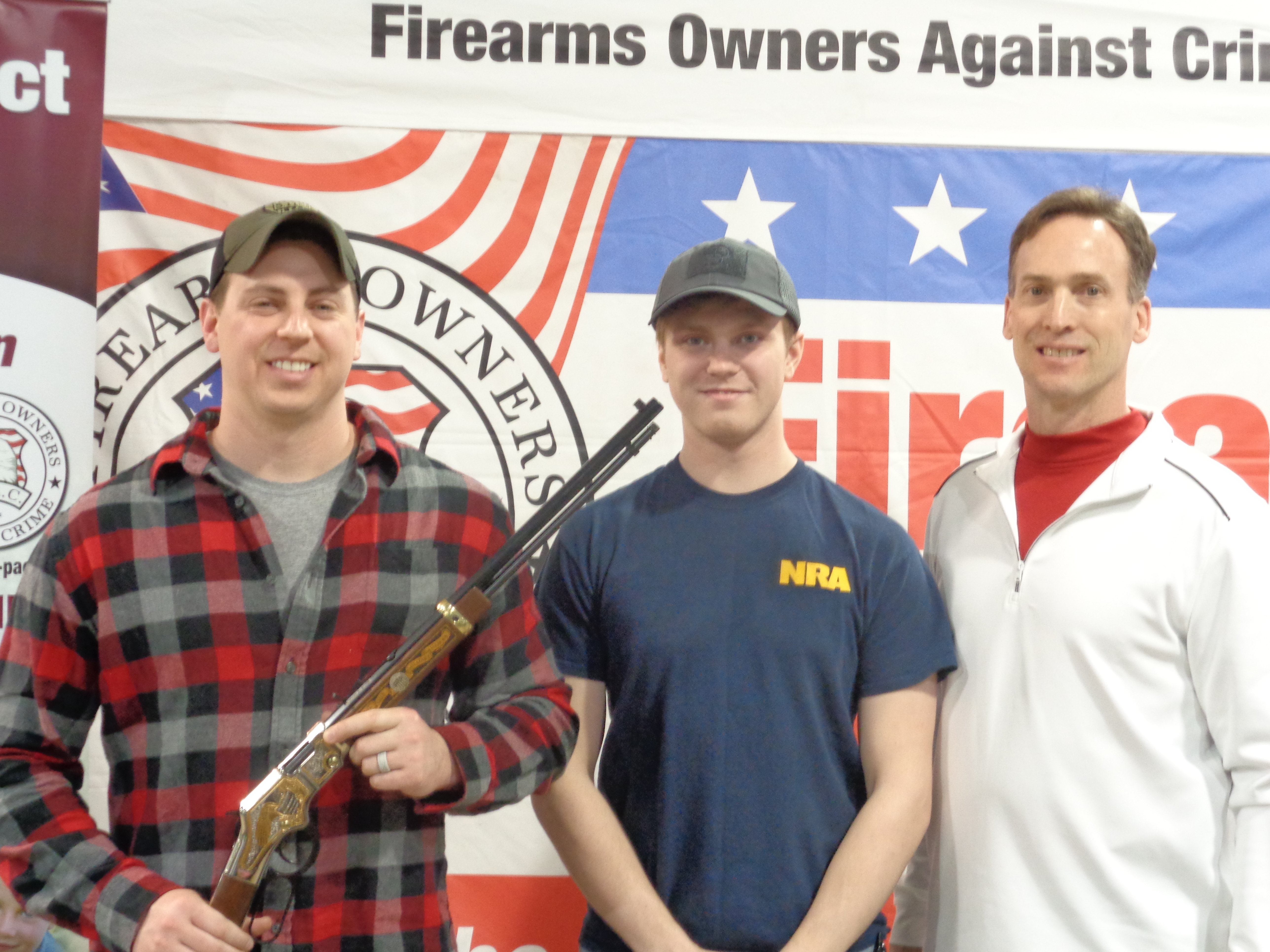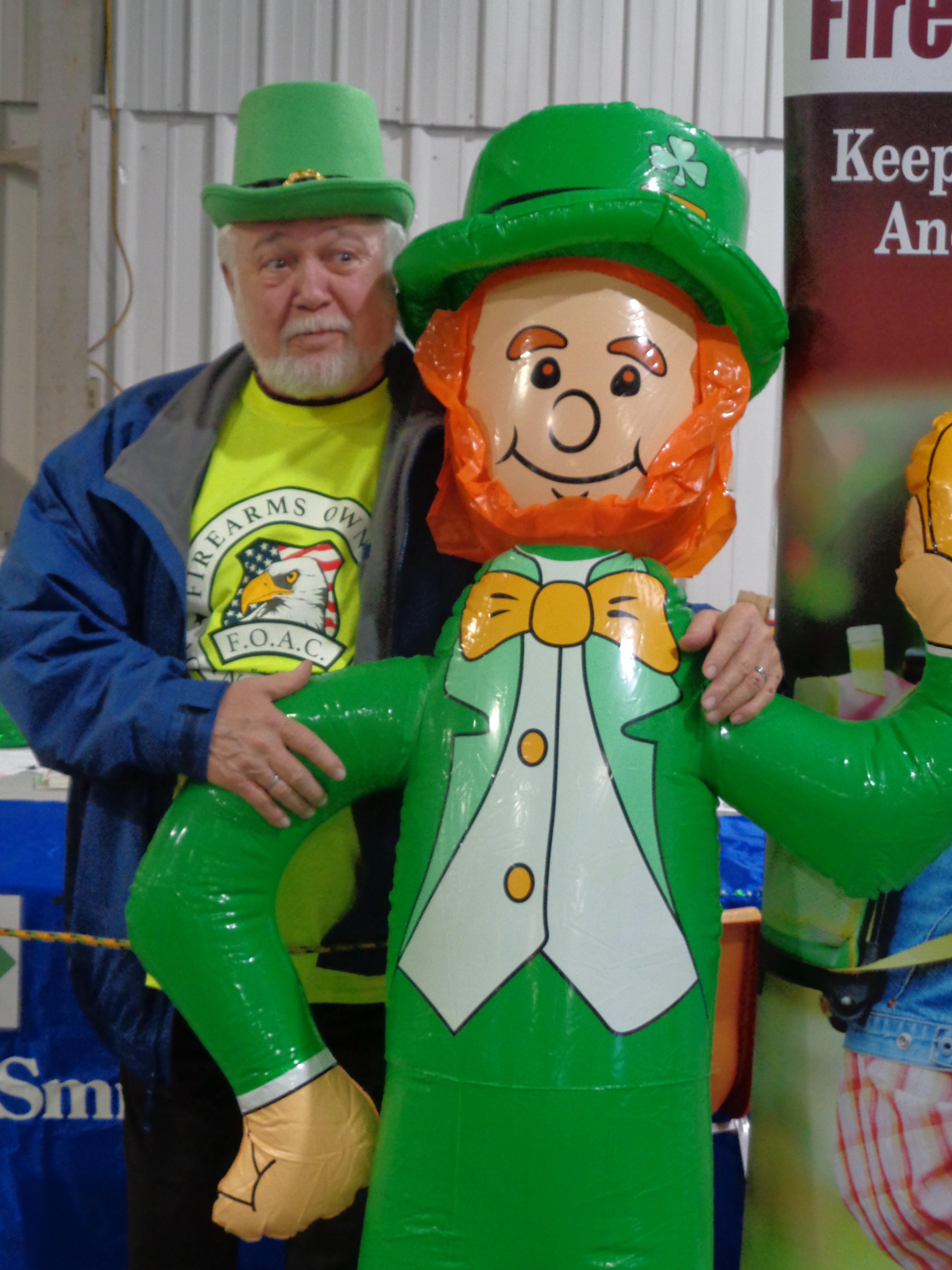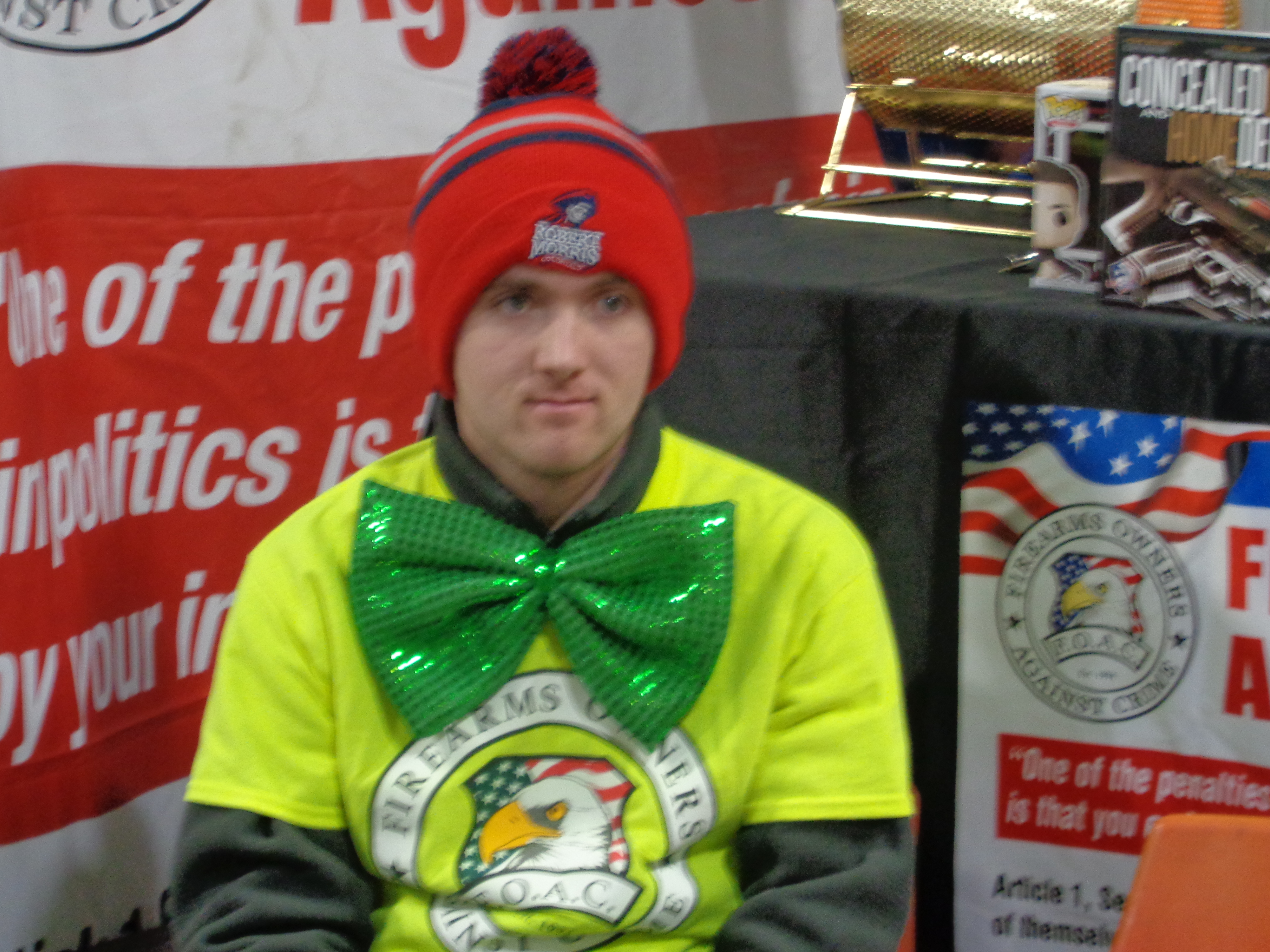 Prizes:
All prizes supplied by: Ace Sporting Goods, Inc. [www.acesportinggoods.com 800-660-5470]
All prizes paid for by Firearm Owners Against Crime
Small Games of Chance License #: 6534
Special Raffle Permit #: 323
| | |
| --- | --- |
| Time P.M. | Prize |
| 2:00 | Kimber K6S 357 Magnum |
| 2:15 | Sig Sauer Legion (Choice of P229 or P226) |
| 2:30 | Auto Ordinance M1 Carbine |
| 2:45 | Daniel Defense M4 V7 16 inch Barrel 5.56 |
| 3:00 | Kel-Tec RFB-308 Bullpup |
| 3:15 | Ruger Precision Tactical Bolt Action (Choice of Available Calibers) |
| 3:30 | Springfield Armory Saint 5.56 |
| 3:45 | To Be Determined Ace Mangers Special |
| 4:00 | Sig Sauer P320 (Choice of Available Model) |
| 4:15 | Glock 17 (Gen 5) 9MM |
Time P.M.
Prize
4:30
Sig Sauer P938 9MM (Choice of Available Model)
4:45
IWI Galil 16 inch 308
5:00
Kimber Aegis Custom Pro 45ACP
5:15
IWI Galil 7.62x39
5:30
S&W 629 Classic 44 Magnum 6.5 inch Barrel
5:45
Beretta M9A3 Tactical 9mm
6:00
Henry Big Boy Steel (Choice of Available Caliber)
6:15
Benelli M2 Tactical 12 Gauge
6:30
TIKKA T3X TACA1 TB 6.5 Creedmoor 24 inch Barrel
6:45
IWI Tavor X95 5.56 -

Runner up grand prize
Grand Prize
Time P.M.
Prize
7:00
FN SCAR 16S in 5.56/223 Black
To Be Determined Ace Mangers Special (3:45 Drawing) sponsored by: Ace Manager
Glock 17 (Gen 5) 9MM (4:15 Drawing) sponsored by: Dr. Charles Gallo
Kimber Aegis Custom Pro 45ACP (5:00 Drawing) sponsored by: Presidents Choice
Benefits Firearm Owners Against Crime (FOAC) P.O. Box 1111, McMurray , PA 15317; www.foac-pac.org